You have posted a ride and looking for ride takers or ride givers. You select the riders based on various parameters and send the invite. Now you are waiting to get confirmation, continuously staring your screen, sending a request to others, checking request status, overall feeling anxious. It might be your daily ordeal to find the carpools.
We've recently launched a new feature, Auto Match which eliminates every worry of getting the confirmed ride. Yes, you heard it right. It allows you to instantly confirm the ride with rider takers/givers on your route. No waiting, No anxiety. Right?
How it works
Let's take an example of Amar and Revathy, rider giver and ride taker respectively. They both carpool together frequently and hence, have marked each other favorite. Revathy enables the Auto Match feature on the app and selects Auto Match rides from her favorites. Now, whenever Revathy posts a ride as per her usual time, she will not have to wait for a confirmation from Amar. The system will automatically match the ride and would send a confirmation notification to both of them. Saves time and energy 🙂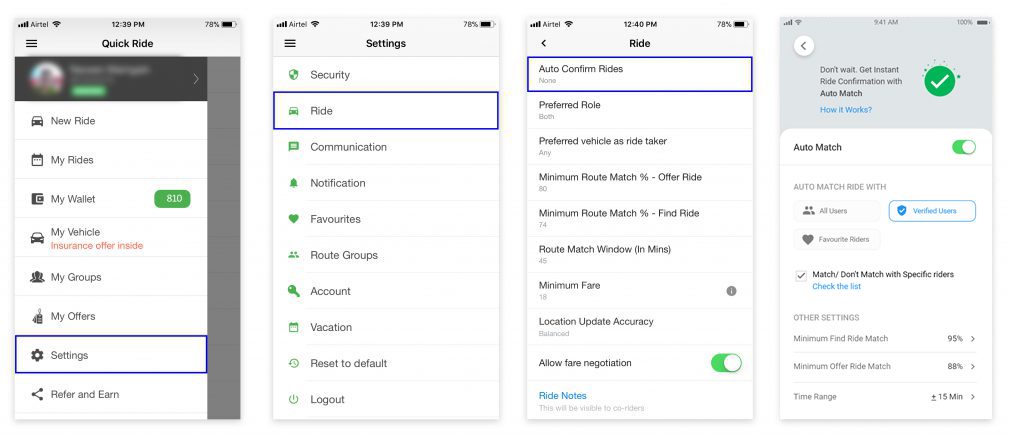 How to Enable Auto Match
Go to Setting > Ride > Auto Match rides. You can choose with whom your ride should get auto confirmed.
You can choose one of the following options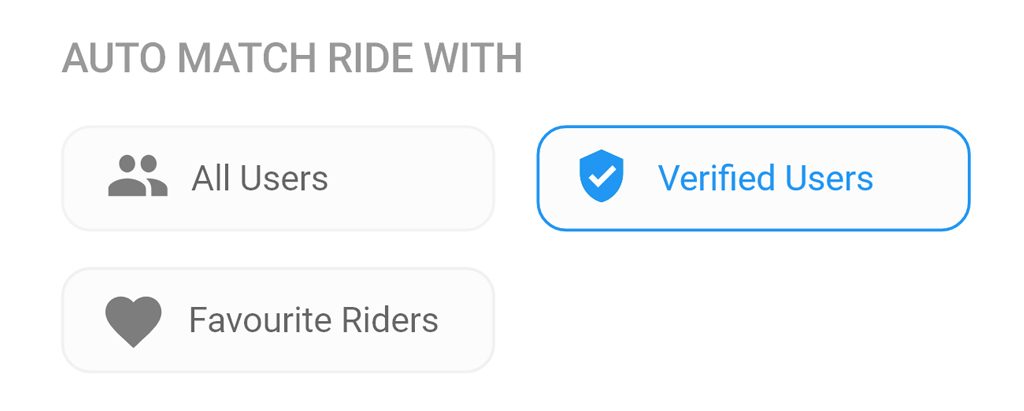 All – It matches ride with everyone who is going by your route
Verified Users – Matches the ride with only verified users on the same route
Favorite Riders – Matches among your marked favorite users. Note – Whenever ride gets completed, you have an option to mark that ride taker/giver to your favorites
The Default setting is Auto confirm with Favorite partners. You can change it under settings.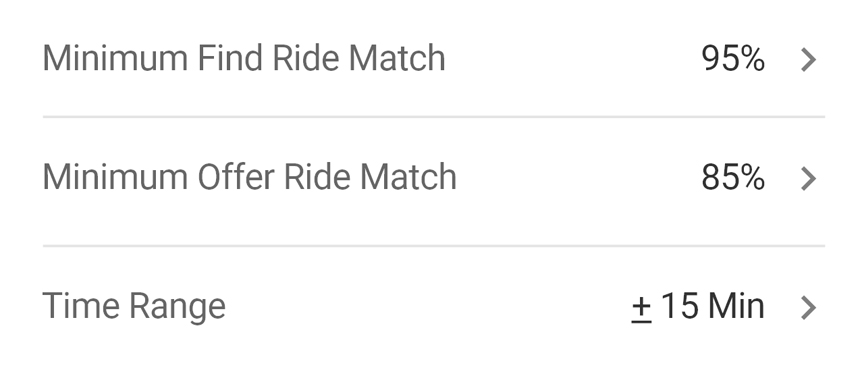 Your rides get matched as per your defined preferences. Adjust your time window and set your match% as per the role (find ride or offer ride)

How to add a Favourite ride partner
Go to Menu -> Settings -> Favourites -> Ride Partners and then tap on the + icon at the bottom right corner, choose the ride partner from the list and add.
It's actually very unique and usable feature for daily use.
Please try this new feature and let us know what you think about it. We will improve based on your valuable feedback.
More such articles you may like to read :