Are you one of them who is driving for years or someone who has just purchased a Four-wheeler? You must agree to the fact that everyday motoring is a costly affair. Is there any way to make this everyday driving a bit cost-effective?
Is it even possible to save a bit more while going to your workplace by sharing the empty seats of your car? Time to turn your four-wheeler as a rescuer for office- goers
All you need a smartphone and a four-wheeler in running condition to get started. Your workdays can be the source of your extra income as well!
Ride-sharing or carpooling is the new in!
The demand for ride-sharing or carpooling has been increasing day by day. Thanks to this option as both ride giver and ride taker are getting benefited. That's why this carpooling option shows no signs of slowing down. The best part is that you can make money while going to your office or as per your convenience. 
Splitting up your fuel expenses
Carpooling or ride-sharing helps the ride giver in various ways. This conception of sharing empty seats of your vehicle with others is beneficial from a monetary perspective. The owner can easily share the expenses of fuel with his or her co-passengers. The points which the owner of the four-wheeler is going to earn is easily redeemable at any petrol pump.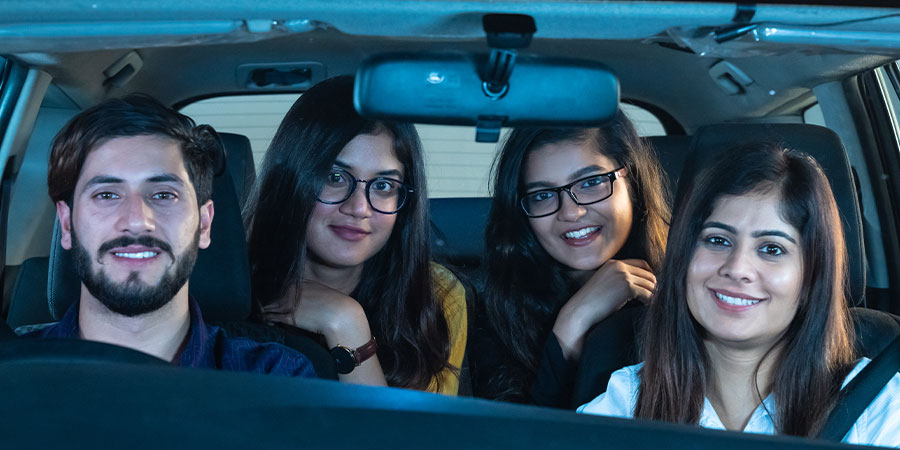 Making new friends on the go
Making friends on the go while going to the office is beyond our imagination. Especially, those who commute by public transportation has to travel with unknown persons. Think about those who love to socialise and expand his or her friend circle! Here comes the relief in the form of carpooling. Users can easily befriend with others while going to the office. Guess what, it can help them to leap in their career.

No more travelling with strangers
Who likes to travel with unknown persons on a day-to-day basis? Unfortunately, there are very little chances of avoiding the mishap of travelling with strangers. Earphones become our best friend to beat the monotony of daily travel. The conception of carpooling comes as a blessing for those who want to make it a bit better by making new friends on the go.
Are you one of those car owners who are yet to explore the exciting features of carpooling or ride-sharing? It's the high time to start the cool option of ride-sharing and sharing the exorbitant maintenance charges of your car with your co-passengers.
Save money while commuting by offering rides to the users with the help of Quick Ride app. All you need to do just download the app and sign up to become a verified user of India's largest carpooling app Quick Ride.
More such articles you may like to read :
How to verify Quick Ride profile?
How to make UPI Payments on Quick Ride?