Driver has cancelled your booking!!
Ever got irritated on this?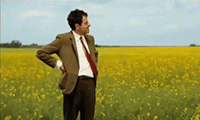 Especially on a Monday morning when your boss has asked you to not be late again for the 9 o clock meeting?
I have been there, we all have been there. I don't want traffic or ride cancellation to get onto Monday blues. You might have been thinking "what's even my point?"
Did I just beat around the bush like your old boss on your appraisals? WE HAVE GOT YOU COVERED, Not on your appraisals, But on your daily commute and your week long blues. No more ride cancellation, No more waiting for the cab , We are making Car Pooling more convenient with confirmed door to door rides just for you.
For the overwhelming support and love you have showed us,
For the bunch of rides you have shared with us,
For the countless miles you have traveled with us,
For the titanic amount of CO2 reduced for us,
It's time for us to repay you with a bundle of surprise.
What if I say you will be served with a personal chauffeur at your door step for all your daily commute!! Exciting? You will be even more excited with our surprise package in transit.
Till the time we reveal #WhatsUndertheVeil, let's #CarPool Bangalore!!