We all did enjoy Work from Home right? Having said that, we all are super excited to get back to the office to resume our normal life . I know you all might be scratching your head on the commute right?
How can I ensure maximum safety on my commute?
Which is the best commute option for the office?

Why Quick Ride for office commute?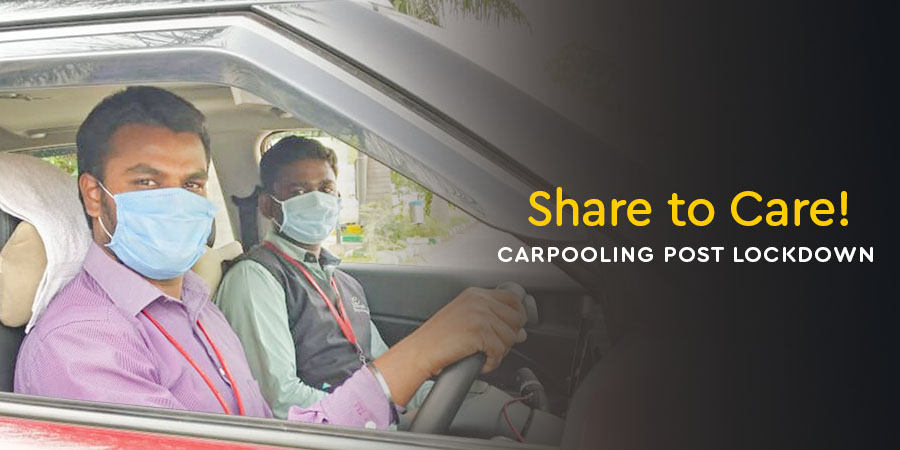 Well, it's time to accompany your favourite and the best commute option in town – Quick Ride. As Quick Ride offers more than carpool, users have multiple options to choose from: Quick Ride Taxi Service, Quick Ride Taxipool and Quick Ride Carpool.
QuickRide is committed to give you pocket friendly rides and ensure you get there on time. QuickRide offers #carpool, #taxipool and dedicated taxi services all being pocket friendly.
Users would be able to pre schedule their rides as well.Make no mistake, this does not in the slightest possible way mean a higher fare. Because at QuickRide, we have 2 mantras. Pocket friendly rides and superior service quality.


Tips for best and safe Quick Rides
Pre Schedule your daily office commute with Quick Ride Taxi Service , Taxipool and Carpool and ensure safe and pocket friendly rides.
Get more sharing matches by referring colleagues and neighbours to carpooling . You can hold the steering wheel for your safe commute. You can decide whom you want to share your ride with. Not just that, by referring You will be able to get referral bonus too.. Way to make your commute even more budget friendly right??
Share your Digital Memento with the Quick Ride team and get 25 Quick Ride points. Wow, you just made your trip absolutely free!
Get confirmed rides with the " Auto Match" option . Auto Match eliminates every worry of getting the confirmed ride. Yes, you heard it right. It allows you to instantly confirm the ride with rider takers/givers on your route. No waiting, No anxiety. Right?
Choose your own route for carpooling with the " Route Customisation" feature. Saves time and fuel. That would be double dhamaka, considering hiking petrol prices right? You can customise routes before posting a ride, after posting a ride and even for your Scheduled Rides.The process to customise your route is the same whether you decide to tweak the route before or after posting the ride. However, the options to reach route customisation might differ.
Make your carpooling safer with "Ride Moderation" – Ride Moderation is nothing but controlling/moderating the carpooling ride. Ride Moderation is introduced to assist the ride giver and other co-riders during the ride. Through this feature, after a ride taker checks in, he/she can manage the ride on behalf of the ride giver. Ride giver need not worry about managing the ride and can drive safely.
Last but not the least, Visit our blog on : "Top 7 tips to match with the Ride Takers on QuickRide "to get easy and faster matches
Much more articles you would like to read