In the Socratic dialogue 'Republic', Plato famously wrote: "our need will be the real creator" which was moulded over time into the English proverb of our generation 'Necessity is the mother of invention'.

With this quote, we were prone to recall the time when Quick Ride was launched in India to resolve the commuter issue of the urban population with affordable, shared and eco-friendly rides. We couldn't think of our journey without the tint of pride and gratitude received from our ever supporting community of 4 million users.

Quick Ride was able to address a sizable number of commuter challenges across cities. One of the puzzling facts was our users not being able to find a carpool due to high demand. How can we help them? That's when the Quick Ride team came up with the idea of Taxi services to meet the unfulfilled requests of our users community. Who does not like having multiple choices? Now with Quick Ride, users can book carpool, Taxi, Auto and Bike taxi services all in one app.

All you want to know about Quick Ride Taxi Services.
Quick Ride Taxi Service is the new feather to our throne for the immense support and generosity our community have shared throughout the years. An online Taxi service booking platform from the family of Quick Ride to give the best taxi experience with economical fares.
What if I say, Quick Ride Taxi service will be your new wallet partner? Yeah, your wallet is totally going to love it. Well, in fact It's true. And this reply overlooks the fact that allocation of sanitised and cleaner vehicles(Taxi in the categories of HatchBack, Sedan, SUV, SUV Luxury and Premium vehicles) and ensured On-time door to door pick up services with friendly drivers have already made Quick Ride Taxi service the favourite of many.

Well, There are many more benefits!!

Consistent and Affordable fares. QuickRide fares are market competitive by at least 5-10% lower.
The fares of Quick Ride will be consistent throughout the day (With max 40% higher in peak hours), unlike other operators where we see 3x-4x surge in fares to exploit the need and emergency situations of commuters.
You are able to book taxi in advance as early as even a month before. You can book the taxi for your airport drop/pickup as soon as you book your flight tickets. Our drivers will ensure to reach pickup point atleast 10mins early. Fixed and competitive fares confirmed in advance (Unlike last minute surprise with Fares from other operators).
You are matched with Taxi sharing groups and where you have opportunity to share with others on your route and save upto 40% of your fare with a min deviation (Deviation is at max 20% of your route). The Taxi pool in Quick Ride is much more predictable and planned in advance. You get to meet like minded professionals with verified profiles.
When you take a Taxi from Quick Ride, the driver gets 50% higher net take home. This is still with a market competitive fare paid by you. Yes It is True. It is possible as we take just 9% compared to 25% in the industry. At the end driver is more happy with Quick Ride and that happiness will reflect with "Good customer service" to you.
We compensate you with a bonus, if there is any cancellation. We try best to make no cancellation for your confirmed trips. However if it is cancelled by Driver due to an emergency, we will pay compensation fees to you.
You get Free Upgrades. Often you get to ride in Sedan cab for the Hatchback fare you paid. That's interesting 😉
Services Offered.
Our motto is to be your personal chauffeur for all your rides . Be it your Outstation , your daily chores, running errands or your Airport Ride. We are here to ensure safe and pocket friendly rides for you. Your personal chauffeur is double checked on the safety and driver etiquettes. The driver partner identity and vehicle documents are thoroughly verified before on-boarding them. Drivers are verified Face to Face.
And the icing on the cake, The trips are tracked continuously by the system. You will also have an option to share your Trip link to your relatives to live track your trip

Local Taxi services:

We support local taxi service for your daily commute. Be it running for your daily errands or your office commute. Local cab services are offered across major cities in India with extremely affordable rate. User would be able to prebook or book at the time of the journey.
2. Airport Rides:

The relationship between Bangalore and Bangalore Airport has been the hot cake for many memes and trolls. Who can ignore the "looooooong distance relationship between those"? But why do we need to pay compensation for their issues? Most of the time, as a Bangalorean I ended up paying the same fare as my flight fare for my Airport cab service. It hurts! It really hurts my relationship with my wallet. Quick Ride Taxi service is a real saviour for Airport Rides. With pre scheduled rides we can save up to 5-10 % of the total fare.

3. Outstation Rides:

Not to mention, Quick Ride Taxi service is a real boon for the frequent outstation travellers like me. Mouth watering mysore pak and lip smacking hyderabadi biryani always deserves an outstation ride. When your ride is coming at a pocket friendly rate, why hesitate? Quick Ride Taxi, your new personal chauffeur is at your doorstep for an amazing ride!!
4. Taxipool

Sharing a ride (vehicle) has been a proven ideology to transform mobility across cities. As we step into the new segment of innovation, we always try to think from your shoes to make your mobility more comfortable and memorable.

Taxipool is an arrangement of sharing rides with riders who are heading to the same direction at pocket friendly rates. Shared Mobility is already having its major impact on cities and suburban areas. Quick Ride has made its place in the hall of fame in the Shared Mobility for the past few years. It not only comforts us from the roaring traffic congestion but also makes our planet a better place to live.
Taxipool from Quick Ride is much different than others. Here the route is known to you. The sharing partners and profiles of them known to you. You can get into a nice conversation with them. Your Taxipool trips are pre-planned and scheduled, to give you complete predictability and transparency on the route and final ETA to your destination. Our route algorithm ensure you don't deviate more than 20% of your planned route. But you get upto 40% saving on costs.
Best way to book a taxi??

Do you know, At Quick Ride we support scheduled trips.You can book your trip in advance and have peace of mind . By Booking your trip in advance, you can escape from the last minute surging fares. Taxis will come earlier than pick up time at the fare committed and a safe journey is offered.

Wherever you are, we are there!!
Quick Ride platform is operational across India. For outstation taxi requirements, we support across India for all Tier 1, Tier 2 and Tier 3 cities. For Local Taxi requirements we have our own supply in Bengaluru and Delhi-NCR, and we have vendors who can provide taxi service in Hyderabad and Mumbai.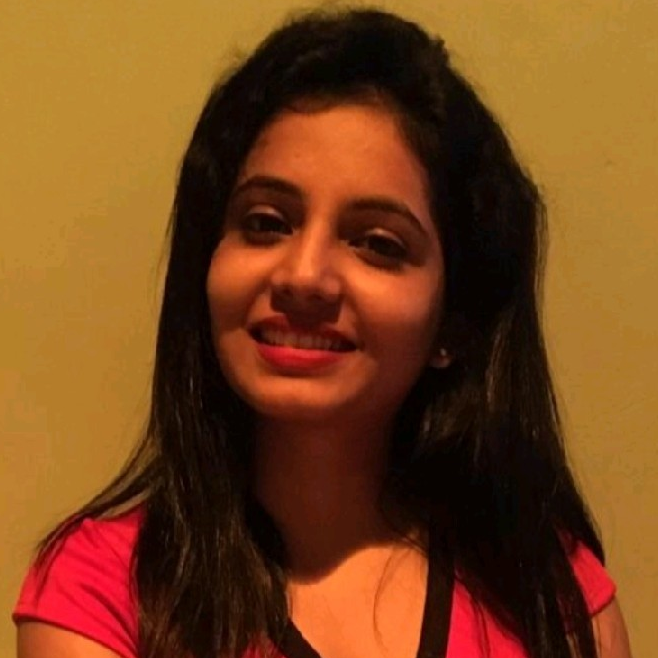 " Quick Ride taxis are hygienic and on time with competitive fares than other cab services. Drivers are courteous enough to come out of the cab and pick up the luggage. Awesome experience"
:-Margaret Moses
For pocket friendly rides, hop on with Quick Ride Taxi services at www.quickride.in
Much more articles you would like to read