Traffic, traffic, traffic! The one word that echoes around you if you are residing in any major Indian cities. The traffic congestion in metro cities has gone from bad to worse and commuting is turning out to be a tough task. Shared mobility is the only option to cope up with the situation. Shared mobility is nothing but sharing your private vehicle with other passengers travelling on the same route.
Carpooling and bike pooling are the by-products of shared mobility. We already know that carpooling has become popular, especially in metro cities. Carpooling is a convenient and economical way to commute, and it also helps to reduce carbon emissions. All in all, carpooling has become a common term in all major cities of India. But what about bike pooling?
Bike pool is still in its infant stage, and not many know how it works. Often users confuse bike pooling with a bike taxi. Bike taxi is a concept which is entirely different when compared to bike pooling. We will not focus on the legal aspect of the bike taxi in India but will point out significant differences between bike pool and bike taxi.
What is bike pooling?
Bike pool is nothing but a carbon copy of carpooling, except you share your ride with only one person. It's only a carbon copy of carpool, and it also helps to reduce carbon emissions! Similar to carpooling, on Quick Ride, you can post and search for bike pool rides. While bike pooling, you share the fuel expenses with your co-rider/pillion. Bike pool rides are more economical as compared to carpool rides. The concept works exactly similar to carpool, and the only difference is you are travelling on a two-wheeler.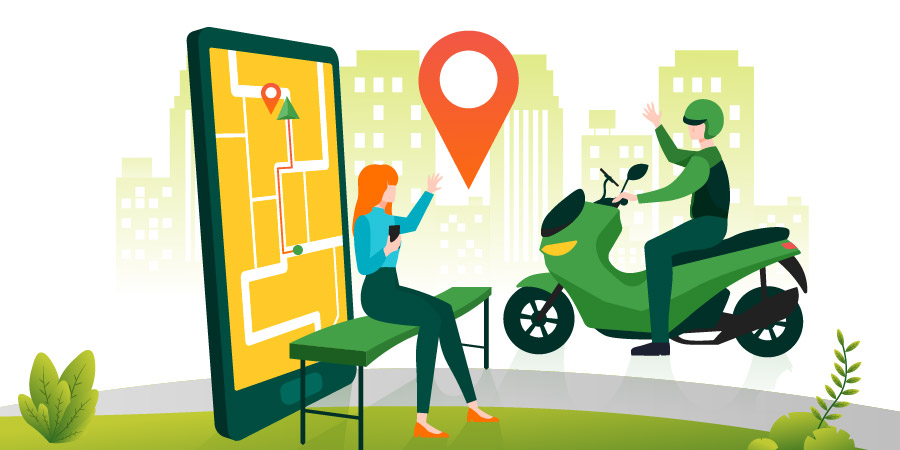 What is a bike taxi?
Well, the concept of a bike taxi is somewhat similar to the bike pool, but it works differently. Bike taxi works on a commercial model in which the owner of the two-wheeler gets paid for offering rides, similar to a cab driver. When you use a bike taxi service, you're not sharing the fuel cost, but paying a service charge, we will not focus on the legal restrictions for bike taxi in India. Although it sounds similar to the bike pool, it is a different story altogether. Another critical point is the bike taxi is not as economical as the bike pool as you end up paying other service charges.
When we talk about shared mobility or ride-sharing, we can only think about the advantages, and there are hardly any cons to nitpick. Below are the benefits of bike pooling.
Benefits of bike pooling
Compared to a car/four-wheeler, bike/scooter/two-wheeler can travel faster in the urban environment. So, the fastest mode of commuting in the urban jungle is two-wheeler.
Opting for bike pool makes your commuting easy, fast and convenient.
Bike pool is also economical than bike taxi as you only share the fuel expenses. So, by opting to bike pool, you can cut down on your travel expenses and also reach your destination faster as compared to a car.
When bike pooling, you have the choice of with whom you are sharing your ride. For example, on Quick Ride, you ride with verified professionals.
Lastly, similar to carpooling, bike pool also helps to reduce the carbon footprints and reducing the carbon emissions in major cities is the need of the hour.
Now, coming to bike taxi, it has its own set of limitations or disadvantages. Although it is equally convenient as bike pooling, there are some hidden disadvantages of a bike taxi, which we are listing out below.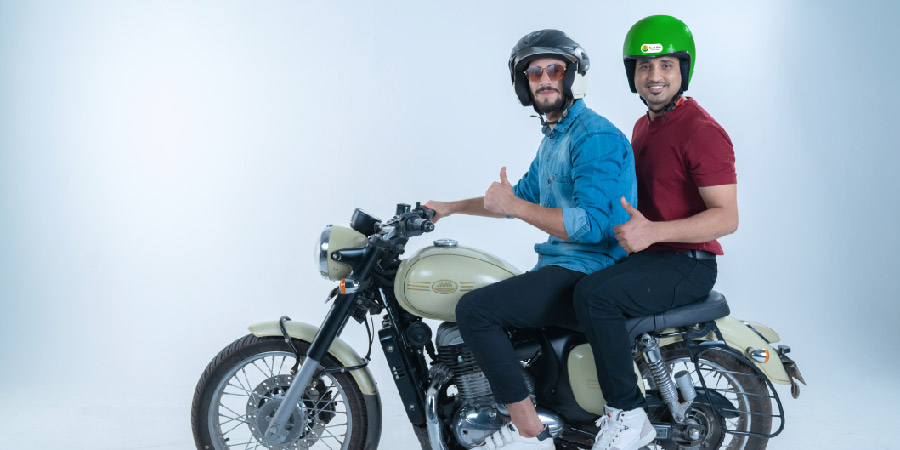 Cons of bike taxi
When you opt for a bike taxi, you are paying for the service rather than just sharing fuel expense. So, you end up paying more which includes service tax and other local taxes.
Bike taxi doesn't allow you to choose with whom you are travelling. Any random person can accept the ride, and you have no control over it.
Bike taxi is not a safe option for female travellers as you cannot choose with whom you want to travel.
The bike taxi concept is not a successful one in India as there is still no clarity on the legal aspect.
Now, you are aware of the benefits of bike pooling and limitations of a bike taxi; we hope that you will opt for bike pooling. Quick Ride will make your bike pooling experience even better. Bike pooling on Quick Ride is easy, fast and cashless and you have full control on with whom you are travelling. On Quick Ride, you always travel with verified professionals. Do give bike pool a shot and let us know about your experience.
More such articles you may like to read :
How to make UPI Payments on Quick Ride?
Quick Ride Safety Features for a Safe and Secure Ride Share