"We're going on a trip in our favorite rocket ship, Zooming through the sky, Little Einsteins". Relax, this is not a content piece on a space mission; you're still on our carpool website. And, we are here to talk and convince you to carpool. It's always fun to travel with a company – the conversations, the jokes even the music sounds so tasteful when you have people around. But is carpooling this exciting and entertaining after all? Or is it just a quick taxi? Let's put on our excavation boots and dig a little deeper.

What is carpooling?
There is no hidden message; carpooling is as simple as it sounds. Travelers share the same route by carpooling and making use of one single vehicle for the daily commute. This is usually a common practice employed by people living in the same apartment complex and sharing office in the same vicinity. Consider it as a quick taxi running. For our daily commute, we all look for the best ride to the office, an option that can help us save time and save money. Carpooling in India is the solution to both of these concerns, yet, we seem to overlook this option. Why?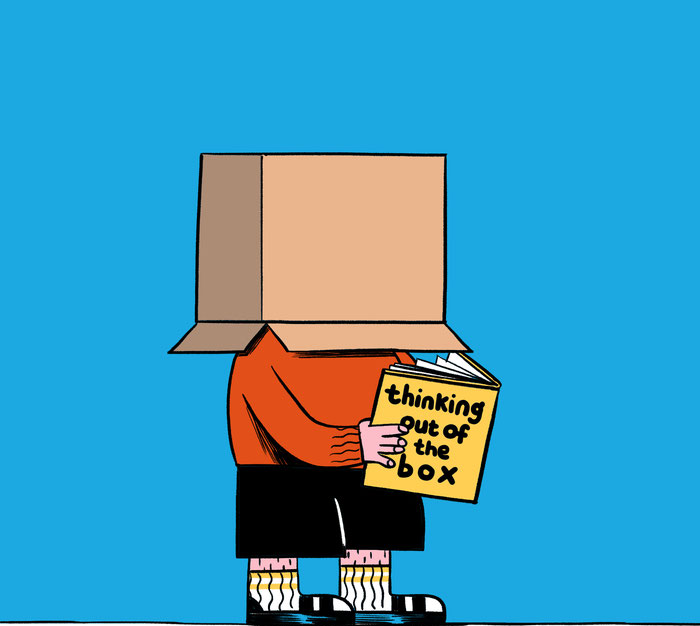 Is it something to do with how we have brought up in society? Is there something hiding beneath this green solution that the majority knows and the environmental advocates don't? We are ready to pay hefty fares to the nearest quick taxi, even though there is no such assurance if it is actually the best ride to the office. Well, the real reason for holding back people from carpool is our behavioral and thought pattern. Let's look at each behavior aspect affecting our decision to carpool.

Indian mentality towards car sharing

We, Indians, share a unique emotional connection with our car. A little bump on the side will make Indian fathers go ballistic. Plastic covers are still intact even though it's been in use for more than a year now. There is a variety of reasons why Indians are hesitant in linking their cars to a carpool website. Some of the reasons are as follows:

*Social Status
Owning a car in India means you've made it! No wonder 'Ghar and Gaadi' always go hand-in-hand. Owning a vehicle means owning your life, here! No wonder sharing your car means sharing your life. And Indians are certainly not ready to lose their social, economic status. "I want to attach my car to the company," imagine mentioning this in front of the family.
*Emotional Connection with the Car
What do most of the Indian families do right after purchasing their car? Take it to temple for Puja. And soon, a small deity adorns the dashboard working its charms in fighting the traffic congestion. This car is more than personal property. Do you remember all promises and million 'mother swears' you had to do to convince your parents to take the car out for a spin? Yes! Convincing these folks to register their precious car to a carpool website is a hard nut to crack. Because at the end of the day, their valuable asset will be used as a quick taxi. How can they let that happen?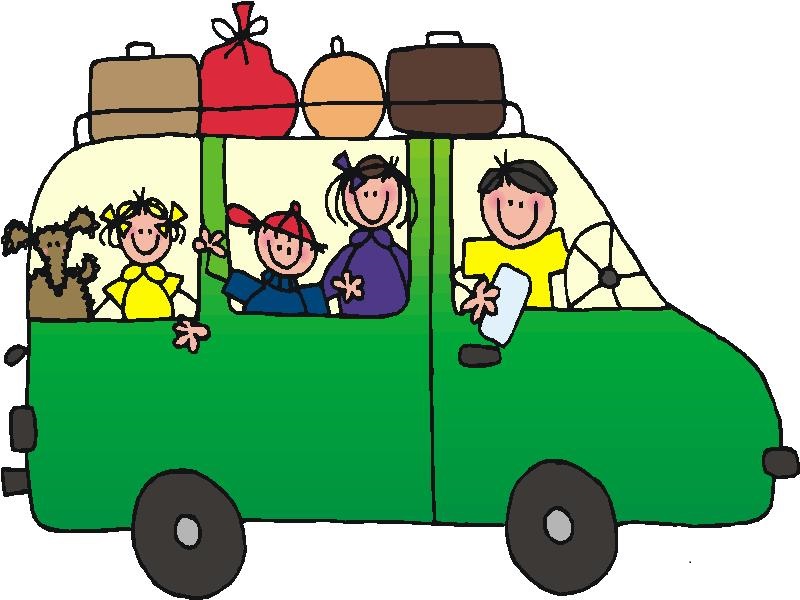 *Hesitation to Travel with Strangers
The hesitation to travel with strangers is justified especially in a country like ours. People like to travel through familiar routes with people they know. And, all major carpool websites even though advocate themselves to be the best ride to the office yet struggle in removing this hesitation.

*Co-passenger Behavior Dilemma
I want to attach my car to the company, but that does not mean I should be treated as a driver. You're the boss of your vehicle, and even a slight request from a carpool co-passenger can trigger you. The poking uncle asking you to stick to your lane or the aunty complaining about the AC problem. Who wants to hear additional commands from someone that you don't even know. This is one of the common issues that most carpool websites deal with regularly.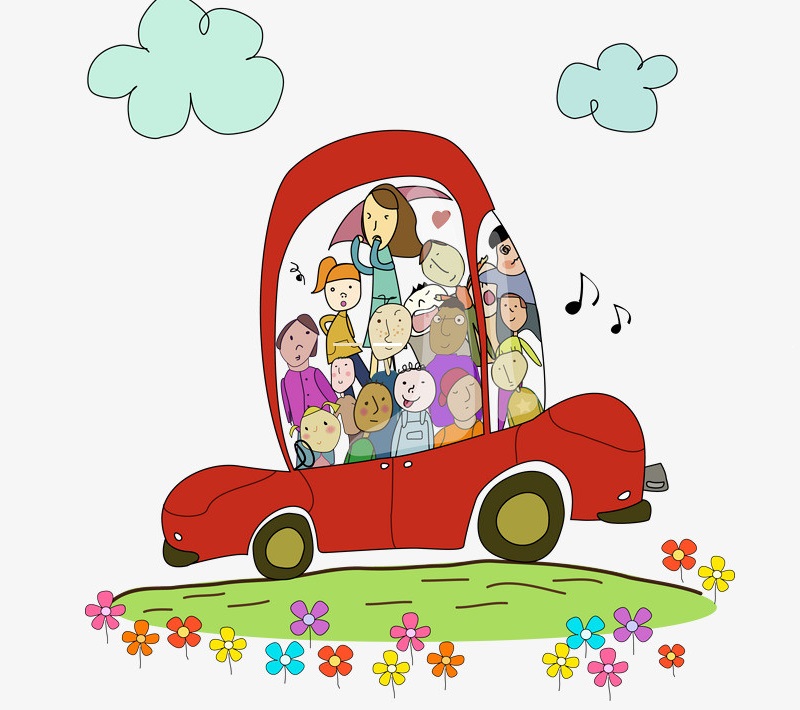 *Time Constraint
There is no shame in saying that we Indians do not usually respect each other's time. Punctuality is often out-of-the-window matter. But when I have my own car. Why should I wait for the rest if I'm done for the day? True that! Also, carpool might be the best ride to the office, but again it all depends on the carpool members punctuality. And, one person's delay should not affect others. Another reason holding people back.

What has changed over the years?
While these changes certainly influenced the starting days of carpool. But the Indian mentality is changing now. People especially the working population have started looking at their private vehicles as resources more than just assets. Carpooling in India falls under the grey area of the Motor Vehicles Act, 1988 (MVA) provisions.
However, the introduction of petro card recharges by carpool websites enable customers to share fuel prices without indulging into any form of cash transactions. More and more carpool website is equipping users with tmw mobile wallet, which can be redeemed for fuel in almost all the fuel stations.

World Resources Institute (WRI) conducted a recent study on car sharing studying different geographies all over the world. The study found that the car sharing industry is snowballing in India. Out of the 44 Bangaloreans constituting the focus group selected for the study, 30% said that they would delay buying a personal car if car sharing existed. And the car owners agreed to stick to carpooling instead of buying more cars.

Initiatives by the Government in this Regard

International Energy Agency (IEA) report shows that passenger car ownership in India will increase by 775% over the next 24 years. One hand it is a good sign of a growing economy; however, its a big red flag considering India ranks fourth in highest emission in the World.
Carpool website and apps are working in addressing this major issue by encouraging people to attach car to the companies that make car sharing feasible. Companies like Quick Ride are offering carpool rides at a price as low as Rs 3/km. This can help users save as much as Rs 10000 spent otherwise on their daily commutes. Not only carpool acts as a quick taxi but the payment options like tmw mobile wallet and petro card recharge (redeemable against fuel) make the daily commute a hassle-free experience.
Best ride to office should fight traffic, provide an easy parking place. Right! But increasing vehicles on the road is making driving difficult for every personal car owner. The central and state governments and ample carpool websites are working to find a solution to tackle India's traffic congestion issue.

Some of the steps taken by the government:
Non-CNG cabs are banned by the Supreme Court in Delhi-NCR to curb air pollution
Delhi government has implemented the odd-even formula in New Delhi allowing cars with either odd or even numbers depending on the date.
In May 2017, NITI Aayog came up with a 15-year roadmap for transforming vehicle use in the country
The government also proposed to examine the use of private vehicles as taxis for carpooling.

How do carpooling apps work?

Carpooling with neighbours and friends is an informal affair and a little bickering might tank the entire arrangement. However, when the service is rendered through a professional carpool website, things take a turn. So, how does carpooling apps work? Well here, you're using the service as a customer and have an algorithmically driven platform allowing you to navigate easily through the app. Also, the easy access to tmw mobile wallet makes it easier for the ride taker to keep a track of transactions. The ride giver does not have to deal with the hesitation of asking for money as he/she can make use of petro card recharge. Let's check other features of a carpool website like Quick Ride and analyze how these factors make Quick Ride your best ride to the office.

*Verified User Platform
Carpool website like Quick Ride utilizes two-three tier verification processes. This verification is performed against the professional and personal information provided by the user. Further, users can review and rate each others post ride completion. Negative reviews result in blacklisting of the user from the carpool website. Better than the other quick taxi options available.
*Communication Flow between the Riders
Once you've invited or joined a carpool ride, you can easily communicate with your fellow carpool riders. No more calling cab drivers and requesting them not to cancel. In carpool, you're the boss of your ride.
*Favorite and Recurrent Rides
Carpool website was made with the intention of helping riders going in the same direction use one car. Chances are that you end up sharing carpool with same users owing to same time and destination. Quick Ride enables its riders to form their own favourites and recurrent rides. You will be automatically notified about your upcoming ride. You own little carpool gang, clearly, best ride to the office!
*Relatively low cost
In comparison to paying Rs 12-15/km on the cab, carpool allows you to travel at a price as low as Rs3/km. Carpool website and apps like Quick Ride also allows you to bid your own price. This is good for frequent route riders who are well versed with the pricing.
*TMW Mobile Wallet
Cash transaction can get awkward, we understand! Most apps come with an e-wallet like tmw mobile wallet allowing ride taker to transact digitally or through points. Also, ride giver can redeem these points at fuel stations using petro card recharge which is fuel redemption card by Bharat Petroleum. Like petro card recharge, there are other fuel point cards accepted in all major fuel stations.
More such articles you may like to read :