Quick Ride wishes you a very Happy New Year! As we bid goodbye to 2019 and enter a new decade, let's glance at what we achieved together in 2019. Quick Ride users shared a whopping 2.3 crore rides in 2019 and covered a distance of 19.4 crore km. But the most important number that counts is 4.7 crore tonnes of carbon emissions prevented in 2019. Yes, together we played our part in making this planet a better place to live.
Let's leave behind all the carbon footprints and look forward to a greener 2020. Yes, it's that time of the year when we set our priorities right or simply called as resolutions. 2019 was an awesome year as far as carpooling is concerned. Quick Ride is thankful to the users for making an impact by opting to carpool. Now, it's time to set our priorities right for 2020!
In 2020, let's pledge to embrace the concept of shared mobility and help to solve the riddle of traffic congestion. The vehicles are increasing day-by-day, and all we can expect is the problem of traffic congestion getting worse. More vehicles mean more pollution and the air quality in major Indian cities is deteriorating at a rapid rate. We should act before it gets too late!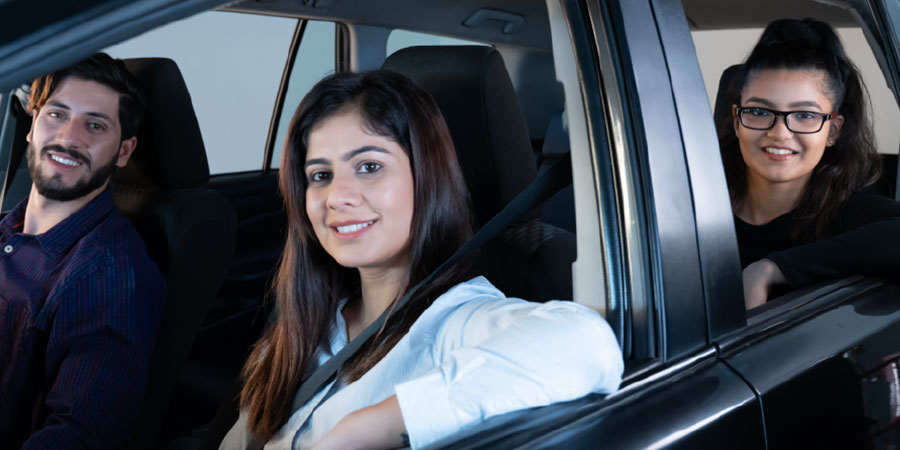 In 2020, let's make a resolution to opt for ride-sharing and contribute to make our planet green. Carpooling also saves your time and money, and it is the best way to commute, especially if you are residing in a metro city. Carpooling on Quick Ride is fast, easy,cashless and safe, as you always travel with verified professionals.
In 2020, start your carpooling journey with Quick Ride for a greener tomorrow. It's us who need to take the initiative and give our next generation a green and clean environment. Carpooling is a small bit that we can do to save mother nature. So, let's pledge to carpool in 2020!
More such articles you may like to read :
How Carpooling helps in saving energy?
How to save money by Carpooling with Quick Ride?