Traffic and rain is one of the underrated couple you will ever meet. Okay, let's cut some slack. Tell me the last time you paid almost double the original taxi fare because of the never-ending relationship issues between rain and traffic?
Let us start with me. It's yesterday evening. I have booked my ride from one of the prominent cab services ( you know it ;)) and the estimated fare was around Rs 150. But the magic amused me, I ended up paying Rs 200 Rs. Yeah, that's right. Ever wondered why? That's the surge fares you end up paying in times of heavy rain or huge traffic on your way.
What is Surge Pricing?
The concept of surge pricing is based on the economical principles of supply and demand. Other cab services adjust their fares to align with either a decrease in supply (drivers) or an increase in demand (passengers) during periods of excessive bookings, such as heavy traffic or unfavorable climatic conditions like heavy rain.
Their policy is Same distance is ≠ same fares!!
Quick Ride and its fares
Quick Ride has some great news to share with you. With Quick Ride, you don't need to pay surge fares even if there is heavy rain or traffic. Pay exactly for the kms you traveled. So the real question is how Quick Ride provides best-in-class services at affordable rates and offers the policy of pay per distance.
If you're riding with other cab services, you can't really avoid surge pricing until and unless you are willing to wait for years to find an affordable ride. Quick Ride never surges its prices and is committed to providing transparent and consistent guaranteed pricing, so you'll never have to pay more just because others are charging more. We also have the largest and longest-running fleet of cars in all the metro cities and have been a staple of pocket-friendly commute for daily commuters.
Let me give you a scenario,
Nobody can afford a 3X payment for a single office ride, even if it is peak traffic congestion. We totally agree the ride may take a little extra time and some given challenges , which can be easily compensated by a very little compensation.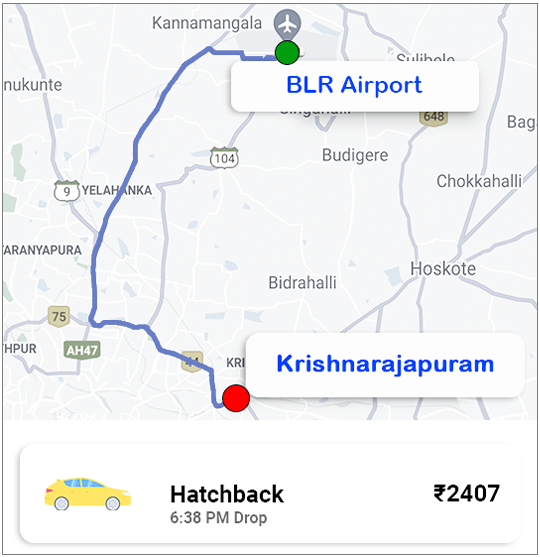 With Quick Ride Taxi services, your pockets and safety are well taken care of.
Consistent and Lower fares are the trademark of the brand Quick Ride.
And this fact may amuse you, consistent fares are applicable for pre-scheduled trips also.
We charge a minimum commission to give more to the drivers and in return, you get the best ride experience at affordable and consistent fares.
Affordable and Consistent taxi fares for all your commute needs.

"It was a pleasant #experience to use cab services of Quick Ride yesterday as I stepped out to #airport after about 2 years with my family.
The taxi service request process with Quick Ride app was really smooth at a competitive price , proactive follow-up confirmations , checks before, during and after the ride, as well as courteousness and high professionalism of driver."(read more)
– George Thomas
This rainy season, you may not need an umbrella but Quick Ride is a must !!
Book your ride now: Quick Ride Taxi
Much more articles you would like to read: