We can go on and on about the benefits of carpooling to work every day but in the end, both of us know the result. You will do what you want to do. And this approach is totally justified considering we all are the masters of our own life and destiny. But, we are not giving up on our efforts to make you adopt carpool and bike pool as a means of commute for your travel.
Change is fearsome especially changing an age-old habit can get tedious. But it's all about the practice and willingness to adopt a change. Carpool and bike pool is still relatively new for Indian masses and it will take some additional effort and time to make it a regular pattern. The benefits of carpooling speak for itself.
But we are not here to sing the same old song on why carpooling/bike pool is the need of the hour, and you should be doing it. Instead today we have decided to address your concerns regarding carpool and bike pool and address each with solutions.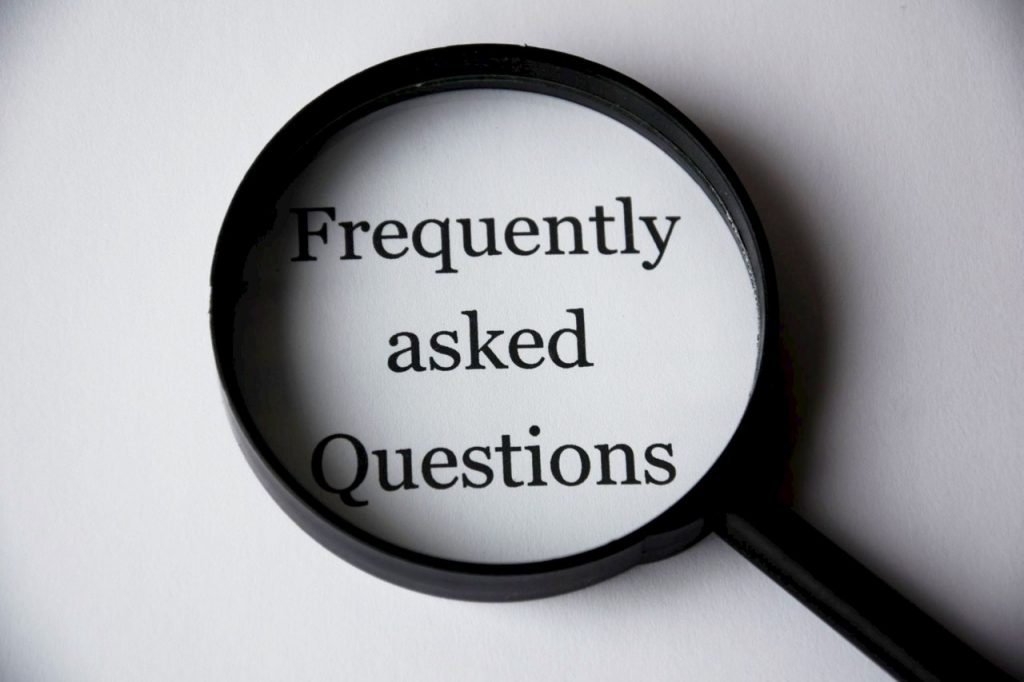 We buy a product or service if at all the former can solve any of our problems and help to make our lives simpler and easier. Why did you switch to Bluetooth earphones from the traditional ones? Because you weighed the pros and cons. Bluetooth earphones promise you easier mobility, hands-free experience, and versatile usage freedom. While you still have to charge them yet you decided to buy. Because the advantages were far better than one disadvantage.
Similarly, there will be some drawbacks/cons of carpooling and bike pool but if you wave off carpooling based on that one con, then, there is some miscommunication from our end. Let's take into account each and every reason for you not to carpool and bike pool and address it with a solution.
I want end-to-end connectivity. Will carpool/bike pool provide that?
Most carpool and bike pool websites and apps across the world work on the basic funda of the similar route. If you're traveling in the same direction, then, might as well take other passengers. That is solely how carpool and bike pool came into existence.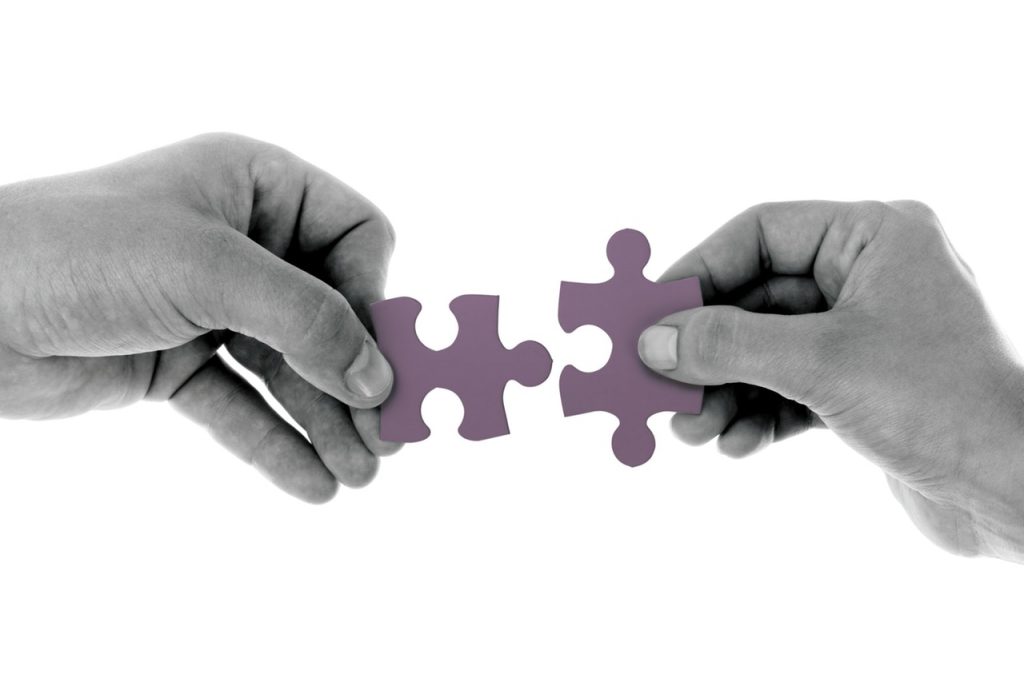 However, while going to work in the morning or returning from office to home, almost all of us do not want to spend more time searching for rides. We find the quickest available solution whether it is a cab ride or public transportation and carry on with our journey. And if you're a ride giver or offering your car/bike for the pool, then, why wait for others when you can be on your way? Well, Quick Ride understands this common mentality and has developed a solution around this need.
Real-Time Quick Ride Match Results
Carpool or bike pool can become tedious if you have manually coordinate with people and arrange for pick-up and drop. However, Quick Ride app takes away this burden by providing you with users looking for a ride and offering ride in real time. Based on your time of the start of the journey, you can log into your Quick Ride app and simmer through users based on route match, match results, time of arrival, etc. Not only this, but Quick Ride app also provides you additional information like ' On Time' where you can see for yourself how much punctual the user is with his/her time and decide accordingly.
This means no unnecessary wait and time wastage. Schedule your rides prior to the start of the journey by scheduling option. And by the time you're ready to start, your riders/ride will already be on par with the time and place of pick-up.
I feel hesitant to travel with strangers. Is it safe?
Why do you think there is so much hesitation among people to try carpool and bike pool. All of us face a little hesitation in entering a stranger's car. We don't know anything about this persona and on top of it sharing a journey with a bunch of unknown people is certainly anxiety provoking trigger.
Quick Ride app verified users
We understand this hesitation, and Quick Ride is working diligently in removing this factor by their verified user platform. Now, does this verified platform work? Well, Quick Ride app verifies each and every user against their professional and personal credentials. This means that every user is registered and checked against their professional claims, which include verification through their official email address, organization and Government recognized ID like Aadhar Card.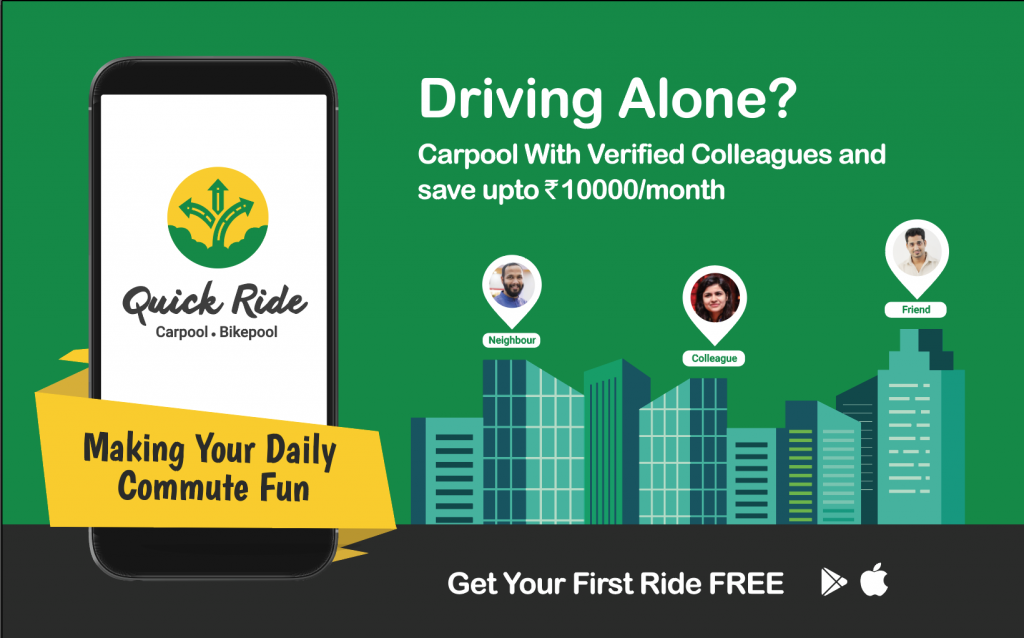 Not only this, we understand that everyone had a very dynamic professional outlook which means people can change job anytime. So how to believe company verification? This is why Quick Ride app conducts regular corporate verification to keep the information up-to-date. In fact, the majority of our customer base of females. That should answer your carpool/ bike pool doubt.
I don't feel comfortable. I feel carpool/bike pool more of as leverage than service
We enjoy taking cab rides because there is a professional service associated with it. You book a cab, settle down, listen to your own music without the necessity to talk to anyone and pay once you reach your location. In carpool/bike pool, it feels more of a leverage, a sort of favor that the ride-giver is doing on the ride taker and thus restricting the latter to be the master or boss of their own journey.
Quick Ride carpool/bike pool is a professional -transactional (Points) based service
Nobody wants to take unnecessary favors from strangers. That is why carpool and bike pool on Quick Ride do not allow cash transactions. Quick Ride app in their effort to make this a fully professional service has implemented a transactional factor in their app.
The users need not solicit themselves in cash transactions. The transaction is done through Quick Ride Points (1 Point = 1 Rupee). These points can be redeemed for fuel costs if you're a ride giver and part of route sharing. Thus, giving you the confidence of utilizing carpool and bike pool as pure professional services through Quick Ride.
Will I get Quick Ride as and when I want similar to a cab?
This is the reason why there is so much dependency on cabs because of how comfortable it has made our lives. No matter, what time we know there will a cab ready. And it's because of our this relaxed attitude, that cab aggregators have now started charging us such hefty amounts. Because, where else will you go? More than a million users are already on Quick Ride and as many as 5 Lac+ users are just from Bangalore. No wonder, Quick Ride has gradually become Indias's biggest carpool and bike pool community.
Refer, grow our network and win rewards
Quick Ride has lucrative referral deals always running on the platform. In fact, the majority of the conversions come through referrals. This is why Quick Ride does not shrug off from sharing the benefits and rewarding users for referring friends and family to Quick Ride.

So, if you wish to see more carpools and bike pools on the road, then, help us grow more by referring more.
More such articles you may like to read :