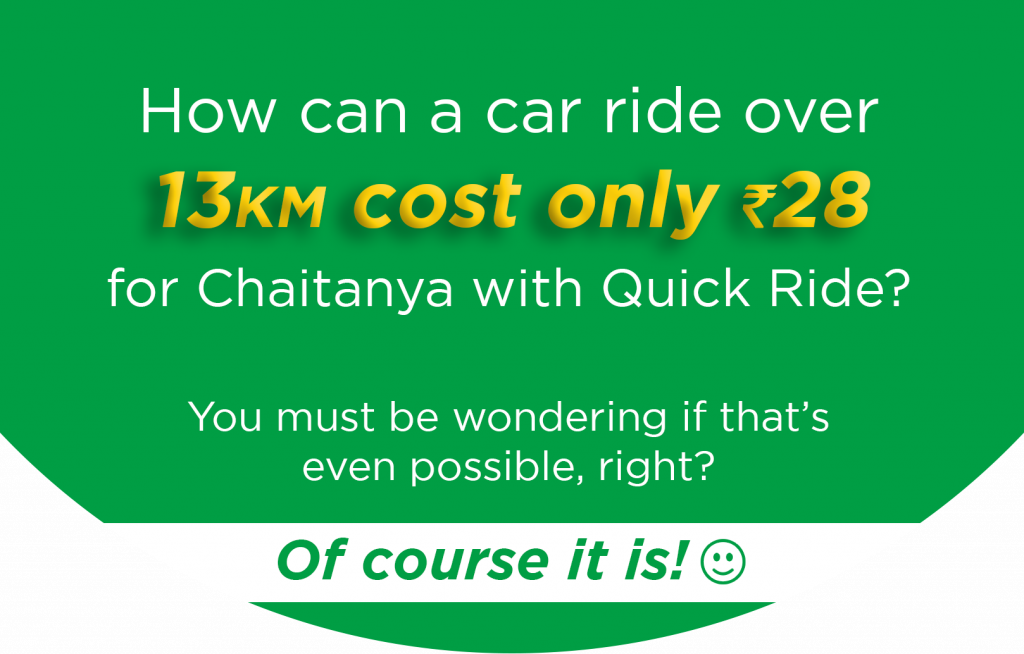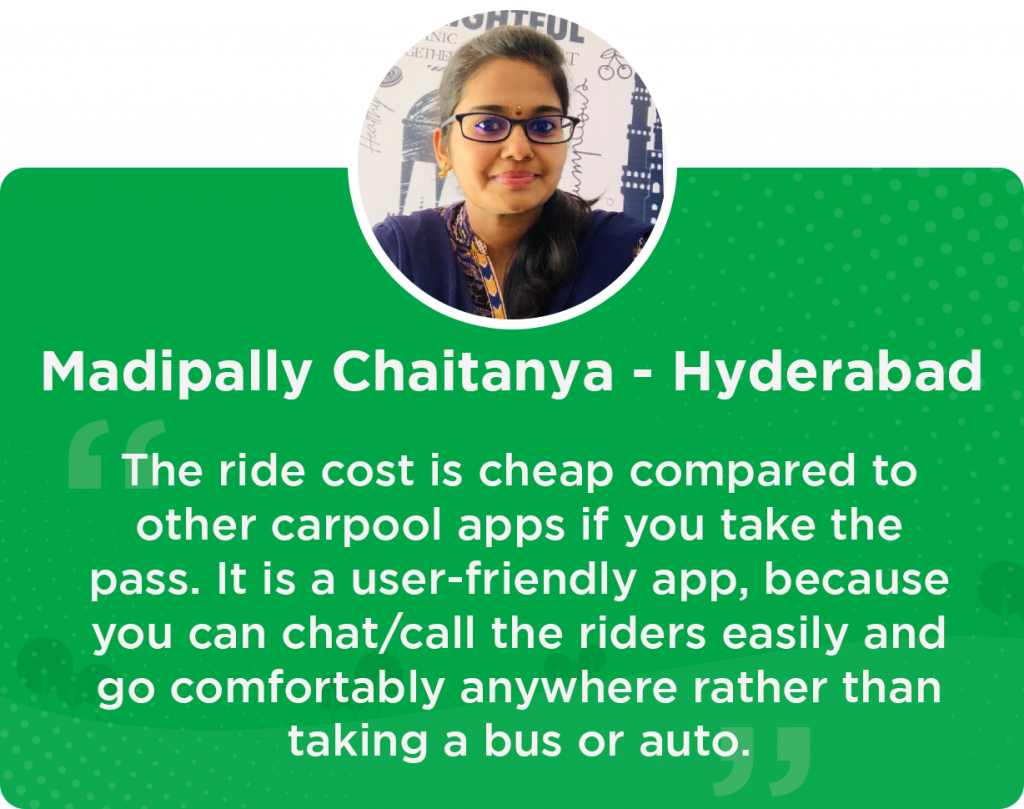 Let's know more in detail!
Chaitanya bought Quick Ride's Commute Pass for 40 Rides which has brought down her monthly commute expenses from ₹1920 to ₹1120. Earlier she used to spend ₹48 – ₹55 for the same distance via other carpooling apps. Now after signing up on Quick Ride's Commute Pass, she is paying only ₹28 for 13 KM on every ride she takes as she gets a 40% discount on the daily commute.
So, you must be thinking if it affects the ride giver?
No, Ride Givers receive full amount for the ride upto city level ride fare.
What are you waiting for?
Enroll with Quick Ride COmmute Pass in your city and get a 40% discount on your daily commute!

Commute pass is available in Mumbai, Pune, Hyderabad and Kolkata
Let's meet our champs who saved 40% on every ride on Quick Ride with Commute Pass.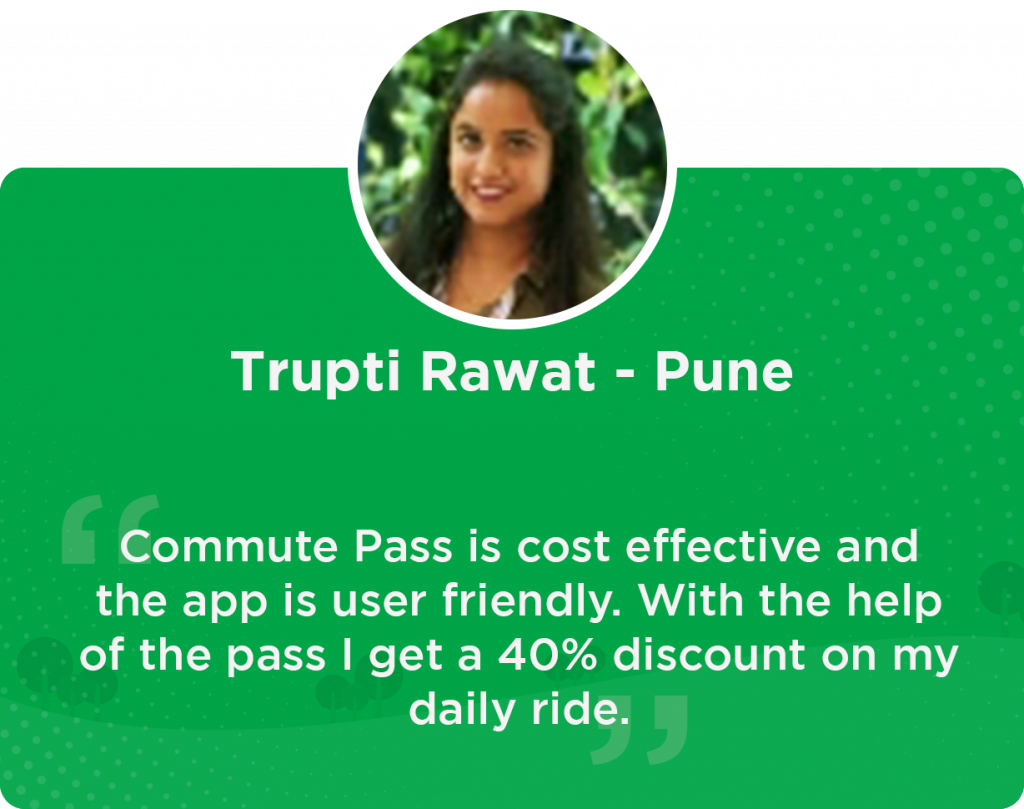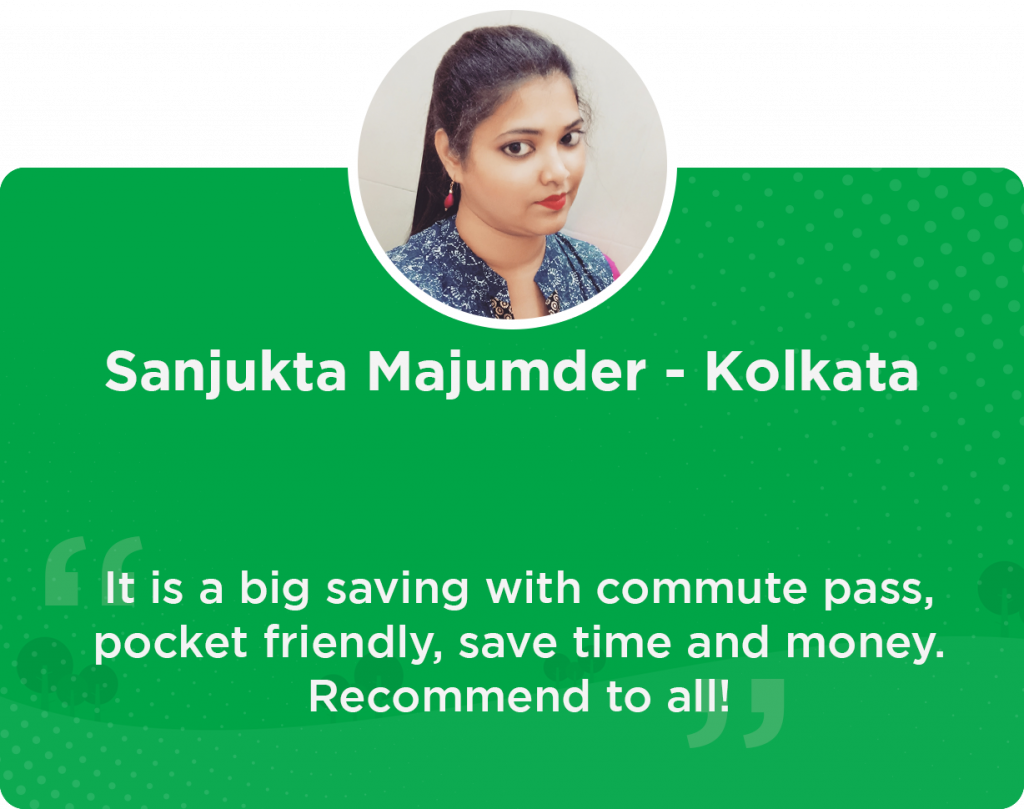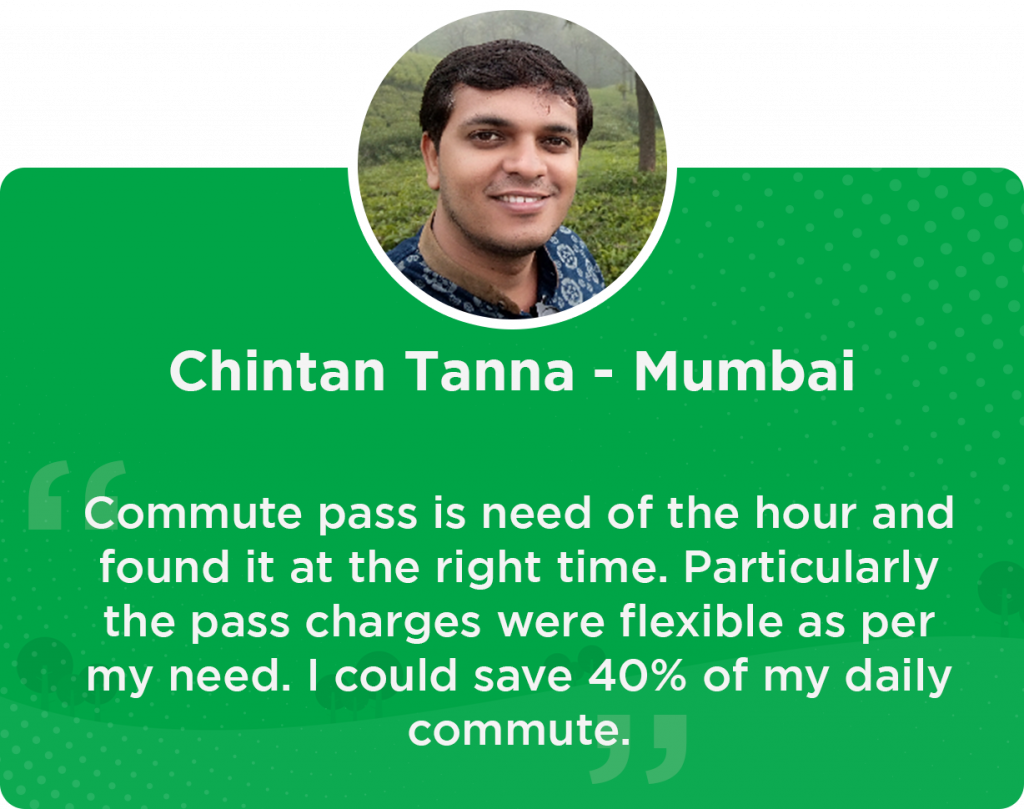 More such articles you may like to read :